Cacio e pepe (pasta with cheese and Kampot black pepper)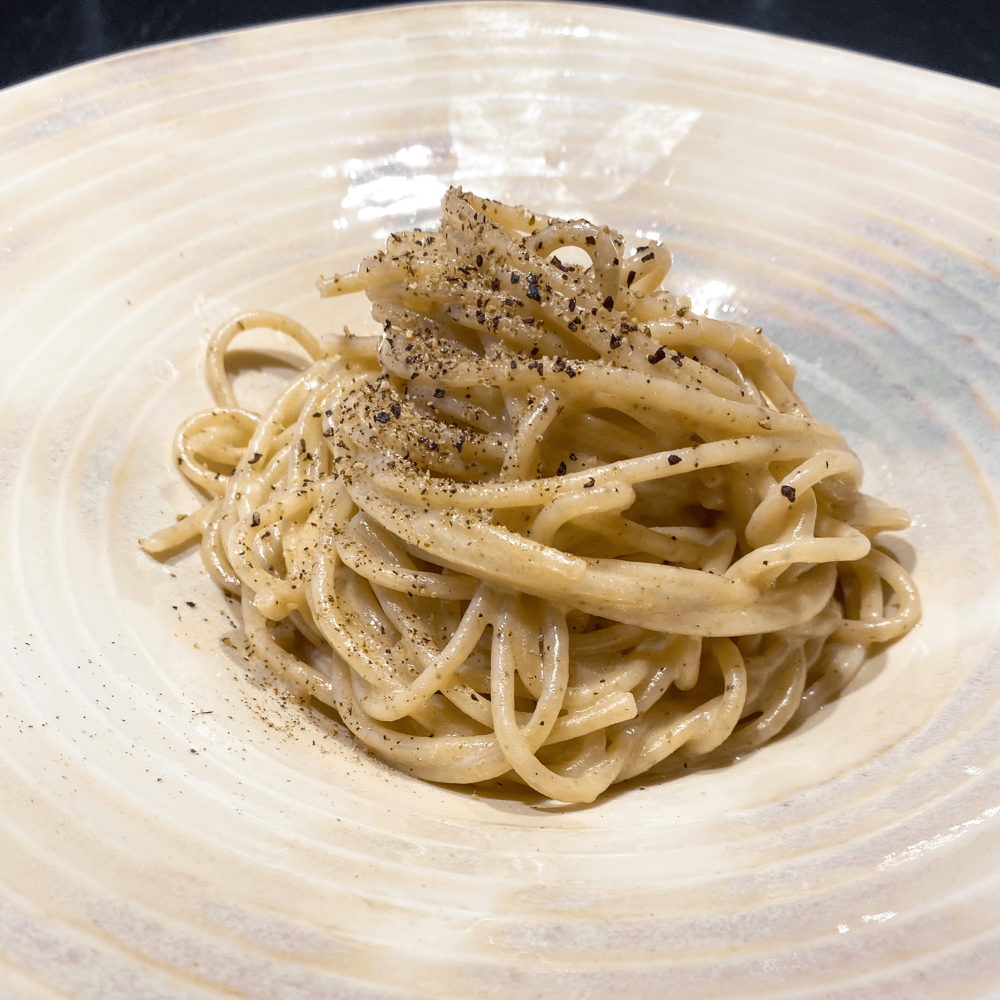 What you need
200g spaghetti
160g grated parmigiano cheese + extra for garnish
60g butter
Fleur de sel from Kampot
2 tbsp Kampot black pepper crushed
Recipe author: Matteo De Carli
"Cacio e pepe" or "cheese and pepper". As the name suggests, this is a simple and quick pasta recipe that will impress any visitor. It is an absolute classic and also a perfect example of the simplicity of Italian cuisine.

You don't have to skimp on quality ingredients - you really only need a few in this recipe!
What it takes
1. Bring the water to the boil, season with salt and cook the pasta for about 7-8 min.
2. Heat the butter in a pan and sauté the crushed pepper for about 30 seconds. Turn off the heat and add the pasta. On a low heat, add some of the water in which the pasta was cooked (about 3 tbsp). Add the grated parmigiano and stir until everything is combined into a creamy sauce.
3. Divide into two portions. Serve with ground Kampot black pepper and grated cheese on top.
Secret tip:
Just as good as the crushed pepper is the .pepper..pasta - Italian pasta with Kampot black pepper directly crushed inside.
Buon appetito!