Gifts for couples aka 5 reasons to give your loved one our pepper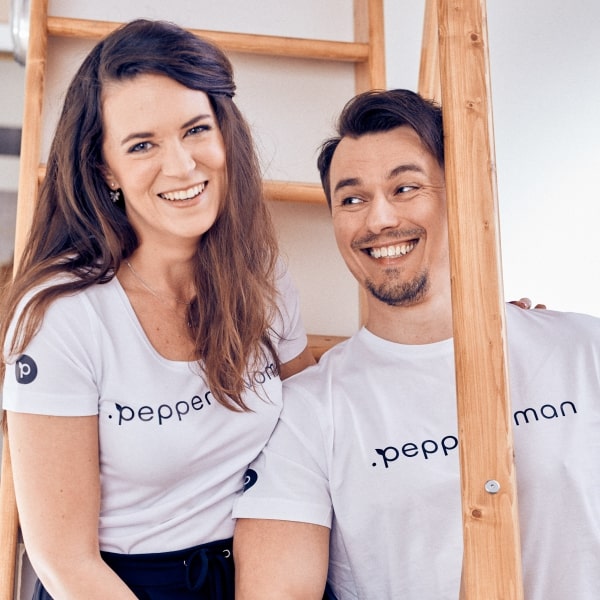 A gift with Kampot pepper - you wonder what's the pairing? Why should you and a friend or perhaps a partner give each other a peppery treat under the tree? We've compiled 5 reasons below, inspired by our customers themselves!
LOVE BOX ENGRAVING 
Every day we are surprised by the dozens of unique engravings that you chose to burn into our gift boxes (for free) as an expression of your love. From these texts, we confidently conclude that you really care about the other person and want to enjoy beautiful moments with them in the kitchen. There are no limits to inspiration, we like these engravings the best, for example:
"The stomach is the path to the heart"

"Our love has balls!"

"You are the spice of my life"

"For the peppery moments"

"Dear Peter, may he resist you with pepper!"

"To the Master Chef of my life"
MEN COOK MORE 
A lot of the reviews we get say that Czech men cook more thanks to us - that's why Kampot pepper is the perfect gift for a man, partner, lover, husband, in short for any man who maybe until today had no reason to cook. Kampot pepper gives cooking joy, playfulness and a new taste that men enjoy!
APHRODISIAC 
Did you know that a really good quality pepper contains many vitamins and health benefits, including increasing the body's desirability? In the Middle Ages it was forbidden because of this, but today you can enjoy it all the more and make your romantic moments as a couple all the more spicy! Still looking for a romantic Christmas present? 
POSITIVE PSYCHOLOGY 
"I like that I'm helping out, Annie will be happy about that," we once heard. Giving a gift with a charitable purpose or a fair trade gift with a social element will make you stand out in your partner's eyes - you'll prove to them that, in addition to good taste, your heart is in the right place and you care not only about them, but also about the world around you. And such a gift warms the most!
MORE TIME TOGETHER 
"And such a stupid thing!" wrote one customer today with an enthusiastic review on Facebook. But it's true, even with pepper, you can spend a lot more time together cooking, which becomes a wonderfully new experience - especially nowadays when you and your partner spend more time at home thanks to constant regulations. Try enjoying time in the kitchen thanks to pepper, but also give our gift sets for Christmas with sensual chocolate that he'll inhale deeply as we do with wine, or make romantic breakfast porridge for bed every morning with our .pepper..nut butters, or have a proper house party with .pepper..gin!