Continued: Which of the famous peppercorns are not peppercorns?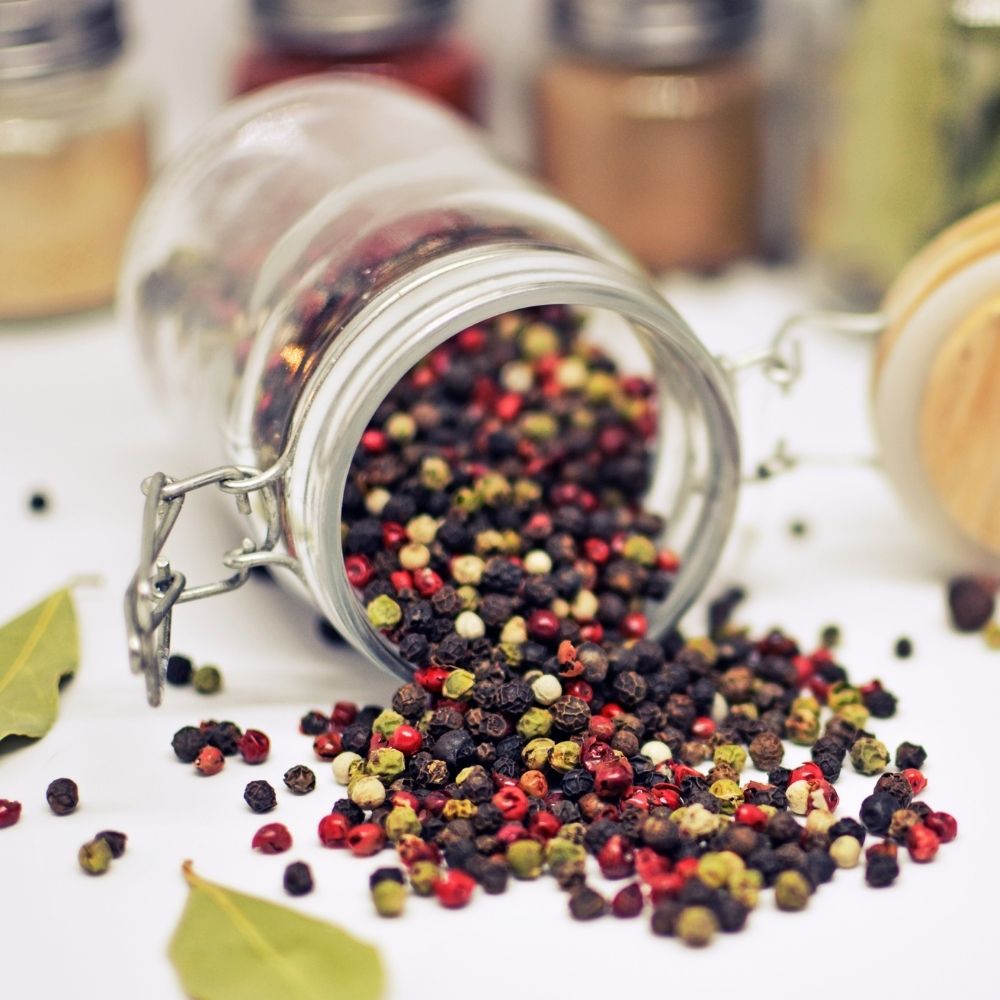 In this second part of our journey to find peppers that are not really pepper at all, we will once again look at the far corners of our planet where the plants named after the pepper spice grow for their characteristic taste and smell. Their naming has often been based on confused translations, which have led to a variety of products being labeled as pepper, even when they are all vastly different.
This is also the case with the so-called Cayenne pepper, named after the port town of Cayenne in French Guiana. This 'pepper' is in fact a pungent, finely crushed chili pepper that plays an important role, for example, in Mexican cuisine. It adds that infernal hotness.
In our first encounter with non-pepper pepper, we ended up in Africa. On this continent, you can also encounter a spice known as grains of paradise. These are the fruits of an interesting plant found in the swampy areas of the West African coast. Again, it is a fruit with a pungent flavour, which means that the grains hidden in the large pod are sometimes mistaken for the classic pepper.
And we are still in Africa thanks to the Ethiopian pepper. Also known as bitter wood, it is a tree that grows in sub-Saharan Africa. It too produces seeds with a distinctly pungent flavour. In this case, the seeds are not only used to flavour food, but are also popular for their medicinal properties.
Even when you add some of this mountain pepper to your food, it is not pepper at all. It is the fruit of a shrub from a region in Australia and nearby Tasmania. The taste of this spice is surprisingly sweet at first, but it quickly turns peppery.
We end our chat over a heady drink called kawa or awa, found in Polynesian and South Pacific islands. The drink originates from the roots of a plant known as the pepper tree, with the Latin name translating to intoxicating pepper. It is a drink characterized by its relaxing and stimulating effects, similar to coffee.
So the next time you buy a pepper that is not labelled black, green, white or red, it is definitely not real pepper. There is only one pepper, and the best pepper is grown in the Kampot region of Cambodia. If you want to know its original story, you can do so through us, .pepper..field.