Disclosure: Which of the known peppers are not peppercorns?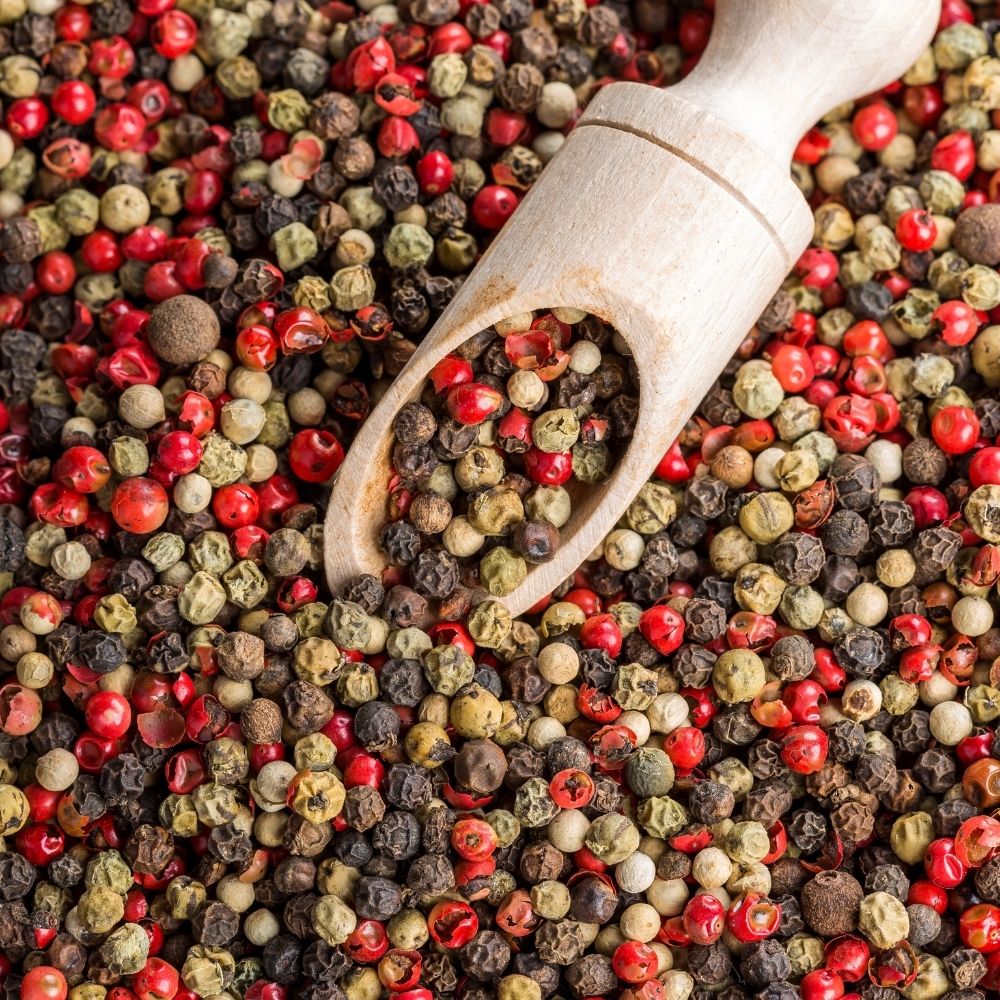 There is only one true and original pepper. It is the fruit of a plant known as the black pepper tree, from which black, green, white and red pepper is obtained. However, the market offers a much wider variety of spices known as pepper, but they have nothing in common with the classic pepper.
A well-known example is Sichuan chili pepper, also known as fagara. Under this name you should imagine the dried fruits of the Chinese ash tree, which have a pungent aromatic taste. This can be almost numbing, which is why Sichuan chili pepper is used in small quantities and is most often used to flavour poultry. A close relative is sancho pepper, also known as Japanese pepper, which is one of the few dry spices found in Japanese cuisine.
A well-known pepper that is not actually a pepper is Brazilian pepper, also known as pink pepper (mistakenly referred to as red pepper). The dried pink berries of a tree in the Anacardiaceae family growing in long clusters are so called. The pink skin of the berries is sweet but astringent. The berries are often blended into various pepper mixtures to create an original colourful mosaic.
Pippali, or long pepper, is the dried fruit of a plant in the pepper family, but is not black pepper. It is a specific type of spice that smells similar to the classic pepper, but lacks the characteristic pungency and is rather sweet and astringent. It is not very well known here, but it is a widely used spice in India.
Cubeb pepper may be equally unfamiliar to us. This is the name given to the fruit of lianas growing in Java, Borneo or Sumatra. Its interesting feature is that it is hardly cultivated and is therefore obtained by collecting it from wild plants. The fruit, which has a taste reminiscent of allspice, is slightly larger than the classic pepper.
The basic substance of this spice is cubebin, which is also found in African pepper. It is also known as ashanti or West African pepper. In the areas where it grows, i.e. in the western, central and eastern parts of the continent, it is used as a substitute for traditional pepper, from which it differs in its herbaceous taste, which is not nearly as hot.