Discover the important role that Kampot pepper plays in the lives of farmers on the other side of the planet!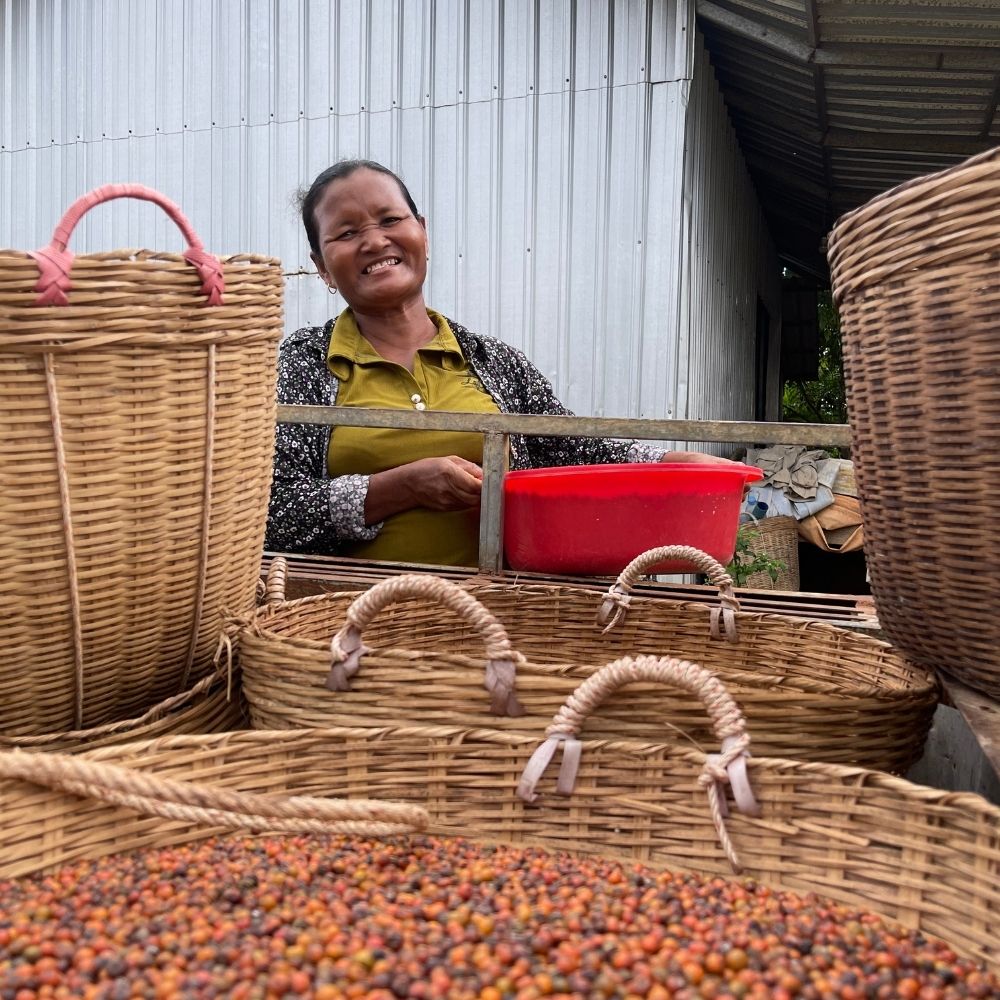 The peppercorns you can buy from us contain a whole mix of flavours and aromas, different textures and ultimately different uses. However, there is one important thing about them that cannot be perceived by any of the basic senses. That thing is the goodness they bring. The goodness represented by the smiles of the farmers in Cambodia, whom you are helping to achieve a better quality of life by buying pepper from us at .pepper..field.
How direct and fair trade works
Life in Cambodia is not easy, and certainly not easy for small farmers, even though the pepper they grow on their plantations is of the highest quality in the world. When we first walked among the pepper lianas and talked to local farmers, it was immediately clear that we wanted to help.

We made personal contacts and started buying pepper directly from these small producers. By trading directly and fairly, we are able to give these people a proper reward for their work, helping them to fulfil their dreams and at the same time positively influencing the wage conditions that exist in the Kampot area and among the local farmers.
Wishes come true - that's the goodness that's hidden in every peppercorn
Since 2018, we have gradually supported more than 200 small families in this way, helping to provide them with a better life. Most of the funds are used by the families for the maintenance of their farm and much needed healthcare. They also invest in their children's studies or pursue big dreams on their behalf. For example, to visit the famous Angkor Wat temple at least once in their lives.

But our mission is still far from over. But with every package of pepper we buy, we are slowly moving closer to our goal of creating a pay environment among all Cambodian farmers that will allow them to be properly rewarded for their work, to be self-sufficient, to teach their craft to the next generation and to help this magical country continue its economic development.
Take a look at all our farmers we currently have under our wing. ♥