Black pepper: the phenomenon you need to know everything about!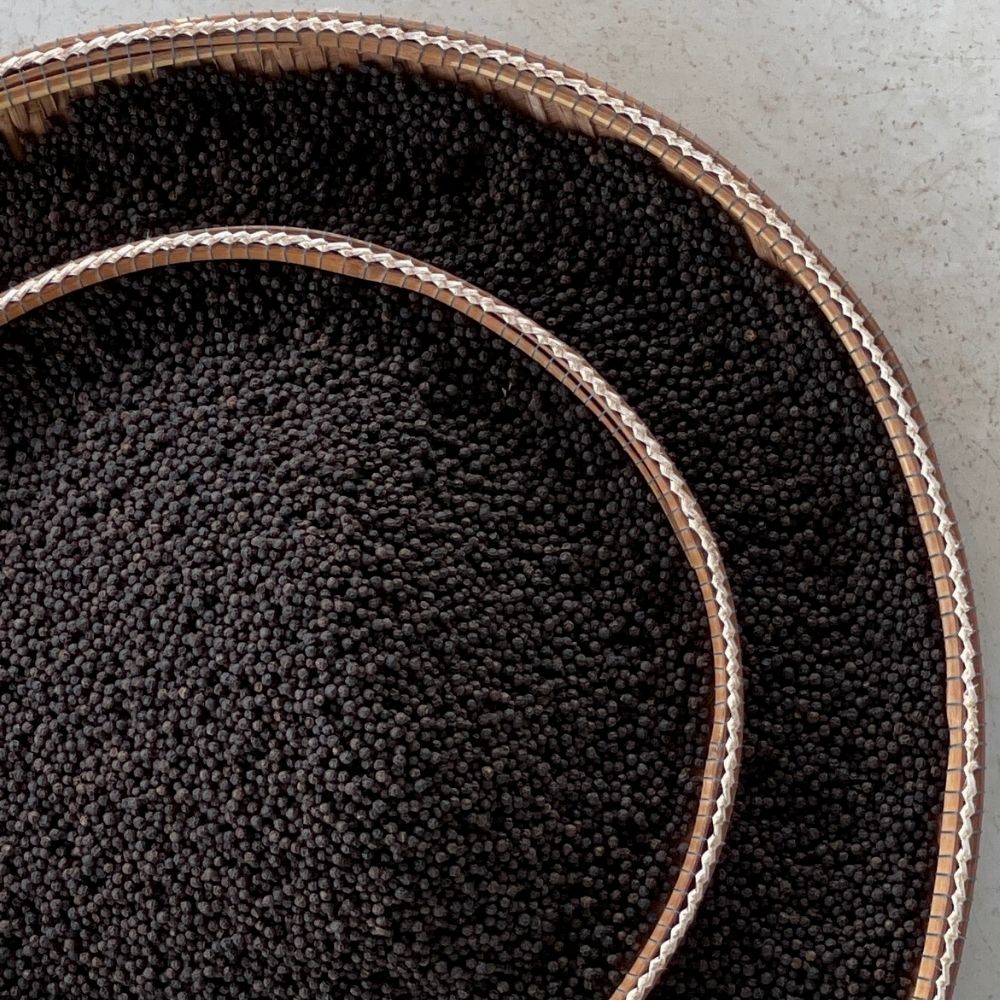 Do you remember the last time you were terribly wrong about someone or something? That's exactly what happens with our black pepper. In fact, if you're expecting it to be similar to the pepper you buy in the supermarket, we recommend you dump out a bag of our Kampot pepper and any other bag of whole black pepper on two separate white plates and visually compare the peppercorns.
Large, hard, full, dense, juicy, dark black balls on one plate.
Small, shriveled, grayish, light, empty and possibly broken balls on the other plate.
Do you know which pepper is the one with the capital P?
Black pepper is the most familiar form of the fruit of the Piper nigrum plant. Our farmers harvest it by hand at the beginning of the season as unripe green peppercorns.
The process of harvesting this pepper is the simplest of the three basic Kampot peppers, as it is harvested by the whole stem, not just the balls as with the red pepper. Thanks to natural fermentation and drying in the sun, the berries turn black and achieve their full flavour. The dark black spheres exude the intense aroma of eucalyptus, thyme, mint and camphor, so typical of Cambodia, with hints of sweet pear. After grinding, the extra balls gain an added flavour of a fresh hint of citrus, which is why Italians love it for their paste.
What should I conjure up in the kitchen with black pepper? Won't it be boring?
Definitely not. On the contrary, the complex, full-bodied pepper flavour makes it a bestseller that you can use indiscriminately on almost anything without having to think long and hard about pairing it with food.
Fry, grill, braise, preferably with meat! Black Kampot pepper likes these heat treatments and makes it stand out even more. It is suitable for steaks, red meats, classic sauces, soups, but above all for any pasta. Most Italian restaurants can no longer do without our pepper! In Czech cuisine it is the most popular of all peppers - it enhances the taste of classic sirloin steak, but also strong goulash.