Genuine white Kampot pepper and the most common questions about its origin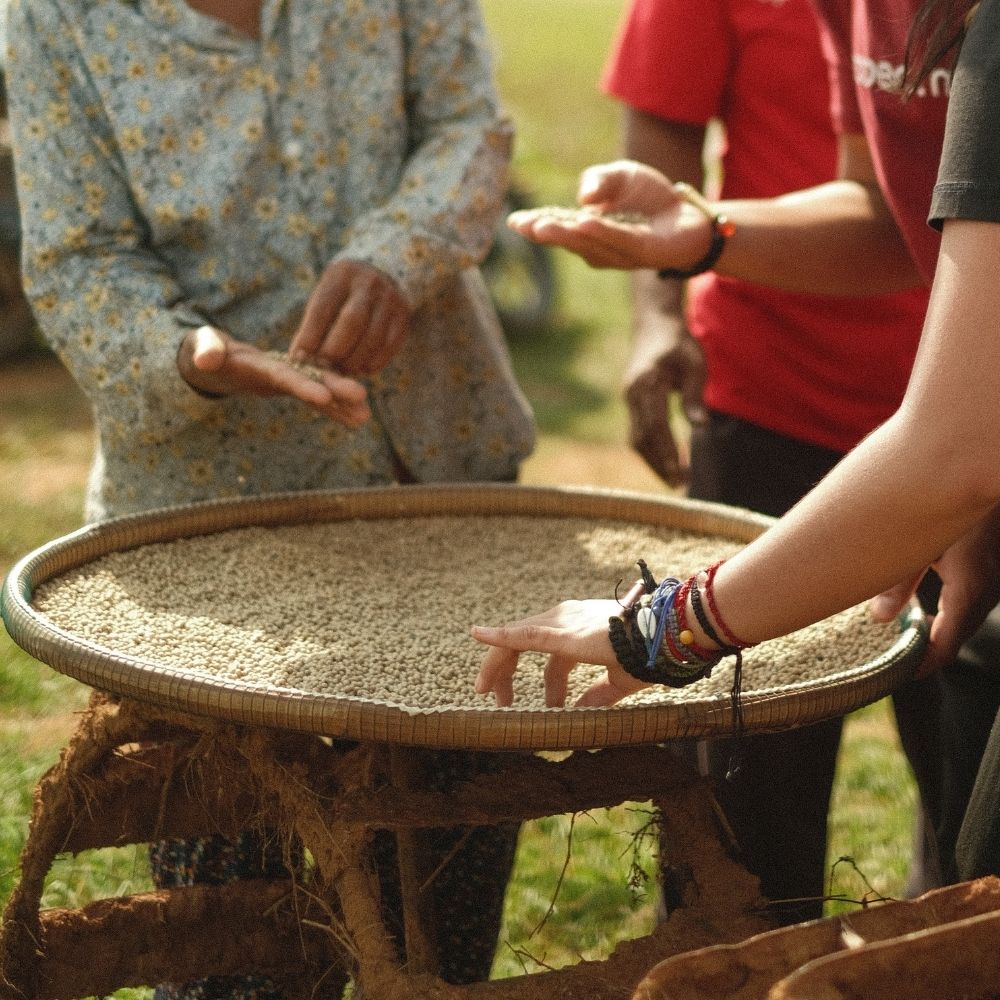 The champagne among peppers that has nothing in common with the white pepper you know. We still remember the reaction of the best Czech chefs: "Don't even come here with white pepper, it stinks." And in the end, most of them have tried white pepper and love to use it. Why? Because real white pepper perfectly and subtly enhances any dish without you smelling it.
So what's the difference between store-bought white pepper and our white pepper?
Classic white peppercorns in the shops are peeled from unripe black peppercorns and tend to become stale, which is why nobody likes them. However, real white pepper should be peeled from ripe red pepper, giving it the properties that the world's best chefs seek it out for - it gently opens the taste buds and multiplies the flavours in food! In addition, the stripes on the white Kampot pepper indicate that each of the balls is peeled by hand, not by machine, so it retains its maximum nutrients and flavours.
The creamy white balls are the opposite of aromatic red pepper - a subtle creamy aroma with hints of cedarwood and citrus creeps into the food quite subtly. For the first few seconds you feel nothing, but then, all at once, all the flavours play out in your mouth to the max and even a perfectly simple dish becomes a gourmet experience.
Did you know how to get real white pepper?
It is the inner seed of a true red pepper, which is obtained by soaking it in water and peeling off the skin.
How to use it in the kitchen?
White Kampot pepper is the king of all things. We find it most enchanting when grilling with dark meats, it's fantastic when ground over cheeses and cheese dishes, and it also pairs happily with wine and tapas. It's a great match for vegetable soups, gnocchi, pesto, anything with potatoes, pasta, homemade pastries, Asian cuisine or spreads. 
Your bag or tube always contains fresh Kampot pepper, hand-packed at least one month before sale under our supervision. This is our huge difference to our competitors, which is best experienced by you - our customers - in the taste of the pepper. It is the freshness of white pepper that is particularly important to prevent it from going stale.