Golden Fork, the gastronomic Oscar proving the highest quality of our pepper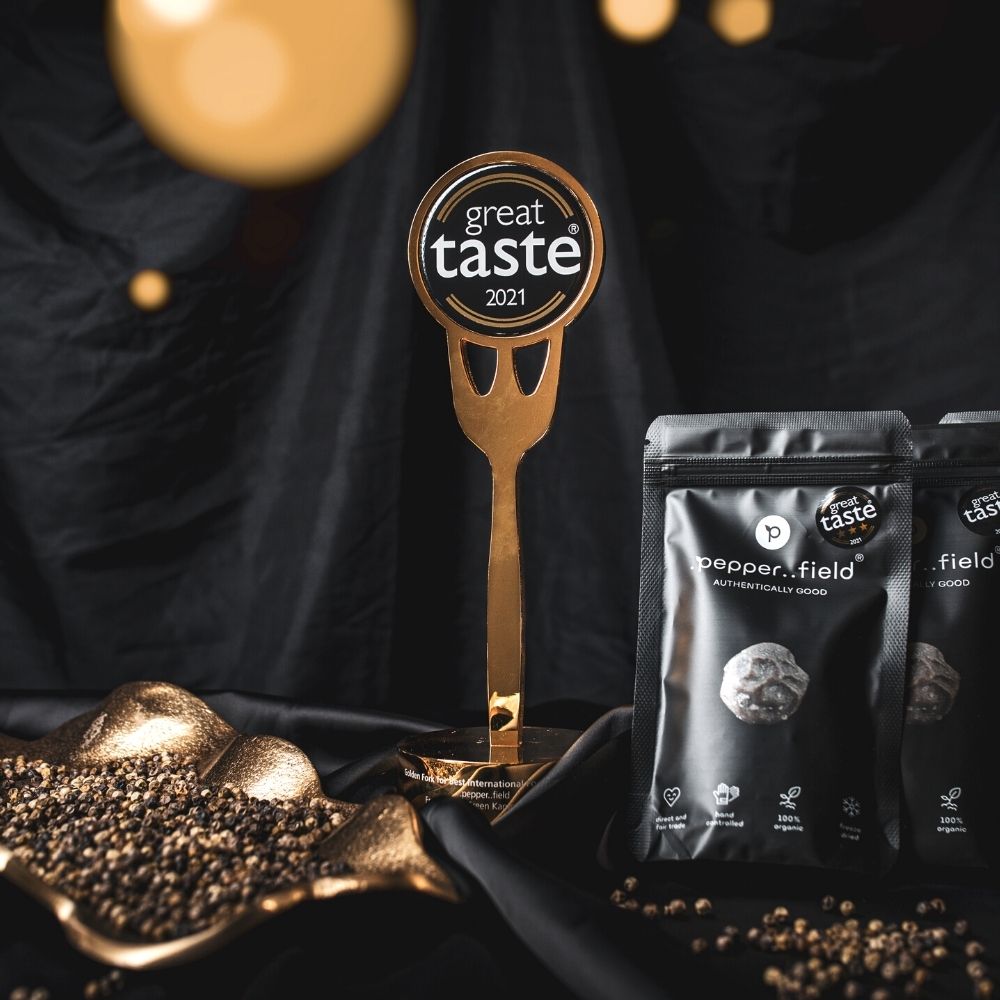 It is incredible how the quality of food can affect our everyday lives. Quality food influences the quality of the food we prepare, which naturally affects our overall health, both physical and mental. But how do we know which products and ingredients are really good quality? One way is by the Golden Fork.
Film stars receive a golden statue, similarly the gastronomic bestow a golden fork
If we were to describe the Golden Fork award, the comparison to the famous Oscars would be the best. While a nomination from the Academy of Motion Picture Arts and Sciences is the ticket to the Oscars gala, in the case of the Golden Fork, winning three stars in the Great Taste competition, which is what the Golden Fork awards, becomes the nomination.

A jury of 500 judges determines who wins the three stars. They then select the best of the best, which they award with the Golden Fork. Until last year, you would not have found a single Czech gastronomic product that had achieved this top award. Last year, however, we managed the almost impossible and out of more than 14,000 products we became one of the 14 awarded the Golden Fork statuette.
A one-in-a-kind gem that you won't find anywhere else
We received this top award from the world of gastronomy for our freeze-dried green Kampot pepper. What the jury appreciated about it was not only its extraordinary taste, but also the overall philosophy of our .pepper..field brand. You won't find too many foods in the world where you can be sure that by buying them you are directly supporting the farmers who grew them on their plantations behind their humble homes.

By buying pepper from .pepper..field, you are directly impacting the lives of Cambodians in the most positive way. It guarantees them a higher standard of living, which in their case means a regular supply of food, the possibility of securing medical care for themselves and their entire family, and the opportunity to give their children an education. And that is the greatest reward for us, which outshines the golden glitter of the Golden Fork gastronomic award.