Harvest, the most demanding time of the year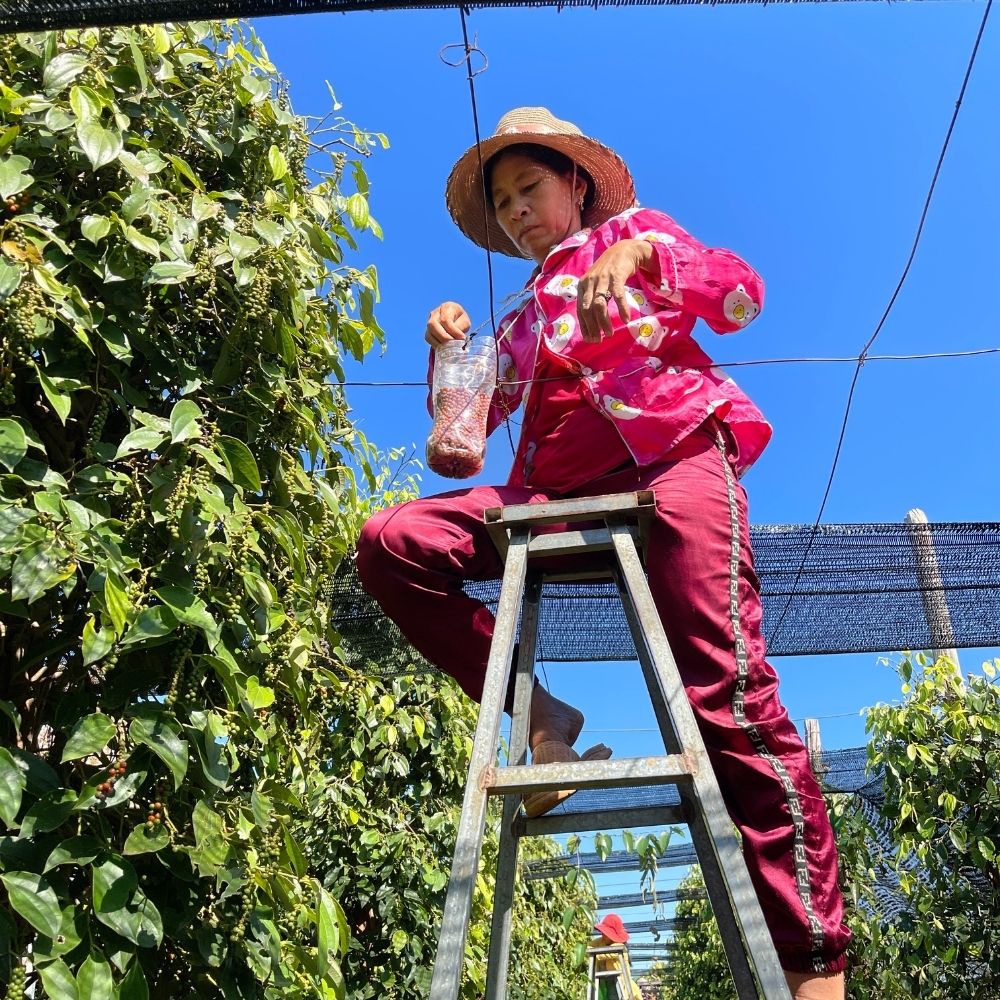 January to May is the busiest time of the year for farmers. It is harvest time and the time to keep a watchful eye on the stems on which the clusters of pepper berries are swaying. The moment these stalks start to turn yellow, the pepper plant makes it clear that the time is right for harvesting.
Harvesting takes place throughout this period
And it is up to the farmers to harvest whole bunches of still green unripe pepper or to hand select individual berries that have already ripened. At the same time, they can also wait for the berries to be fully ripe and tear them when they are fully red, or harvest all the pepper from the vine and only then select these red berries from the greens.
This decision affects the taste of the berries and the resulting color, determining whether you will have pepper black, red and white on the menu. However, you will not see white grains on the vines. These are obtained by soaking red pepper in boiling water (for about 5 minutes) and then in cold water (maximum 48 hours). Following this, the skin is removed and a creamy white core is exposed. The processing of red and white pepper is thus the most demanding, the longest, and that is why these two colors are the absolute pride of Cambodia - few countries in the world can patiently collect and further process ball after ball!
Cleanliness is important
Subsequent work with the grains obtained is governed by a number of principles, which are contrary to hygiene rules in particular. Both the containers used to store the pepper and the farmers' hands must be clean. The beans themselves can only be dried on three types of material, which are nylon, conventional natural mats and canvas. No pets have access to the grains during drying.
The moment the peppercorns are sufficiently dried in the sun, manual sorting takes place. This serves to remove all the impurities that have been collected from the vines together with the pepper grains, as well as to select the grains themselves. After their selection, the grains are stored in a well-ventilated place, without access to the sun's rays, and in a way so that no pests can reach them. 
Then the peppercorns can look forward to their packaging, but we'll talk about that next time. ☺