Mythical Cambodian apsaras. Discover the magic of the dance of the celestial nymphs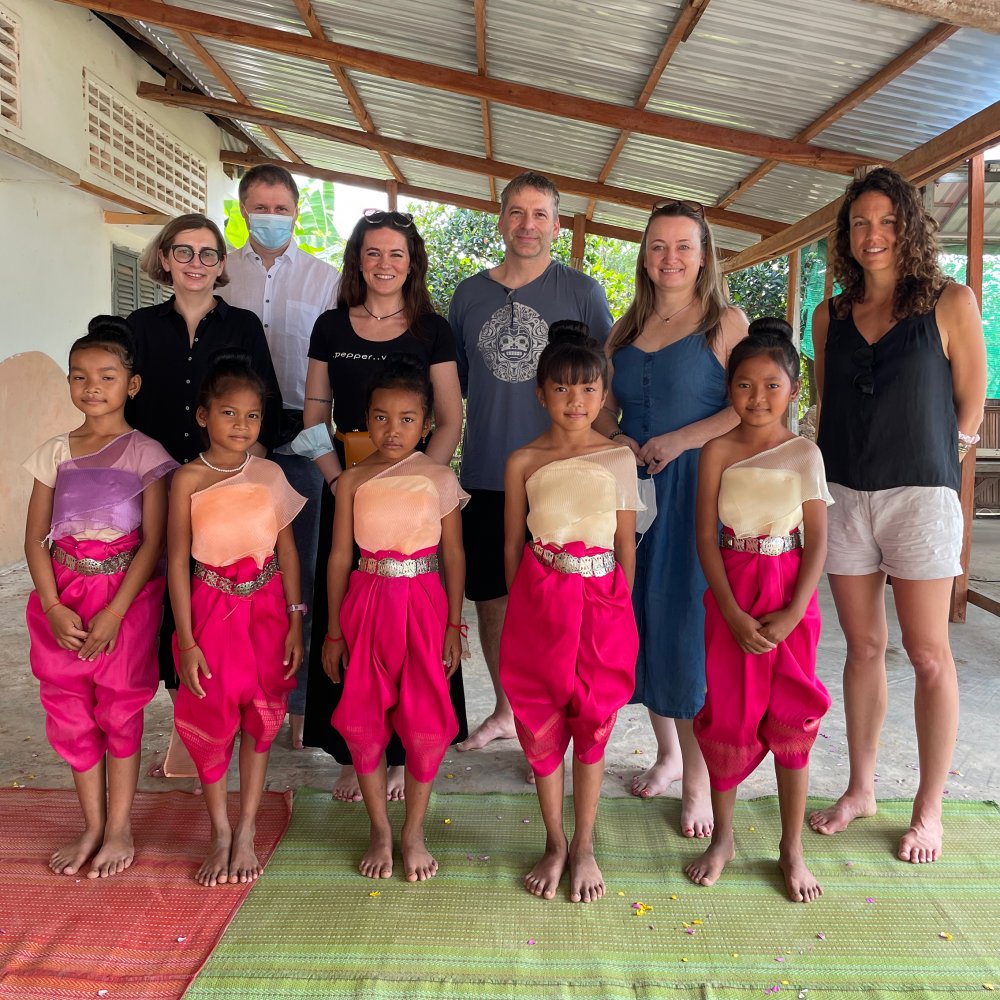 Mythical beauty, the ability to seduce with the gaze, and ethereal musical and dancing talent are all characteristics of the magical apsaras, the female beings of Southeast Asia who have become one of the cornerstones of Cambodia's cultural heritage. Their legacy is now being taught to young schoolgirls in Cambodia and we had the opportunity to see one such dance performance!
We can compare them to European nymphs or fairies. They are ethereally beautiful female beings who could charm any man with their stylized dance with characteristic turned up fingers. Depictions of dancing apsaras appear on the stone walls of temples, especially in the most famous of them, Angkor Wat. Here there are thought to be up to 3,000 depictions of these dancers, demonstrating the prominent status they enjoyed in ancient times.
During the heyday of the Angkorian period, these dancers were tasked with performing sacred rituals, ritual dances and welcoming important guests to the royal palace. They provided a service pleasing to the senses and the spirit, and became a colourful part of the already stunning temple complex.
The glory and importance of apsaras declined over time, but their art survived for many centuries and is still cultivated in Cambodia today. The locals are duly proud of their Khmer past and keep some of the ancient traditions alive. This is why the dance of the celestial nymphs is very popular in the country and is practiced by many young girls who start training at an early age.
The dance creations are a series of complex hand movements accompanied by distinctive facial expressions. There should be as many as two thousand of these movements, and if one of the dancers wanted to perform them all at once, in succession, it would take about two hours. In addition, the hand movements are accompanied by hundreds of other body positions. However, the movements are not just a dance art, but each movement has a meaning and message hidden in it. Thus, just a slight change is enough and the message of the dance can be different.
The entire splendour of this art is accentuated by the rich embellishment of the dresses with floral motifs, complemented by shiny jewels and rich crowns. In their appearance, today's apsaras exactly replicate the look of their ancient predecessors.