Pepper plantations in danger: why did the Kampot pepper almost disappear?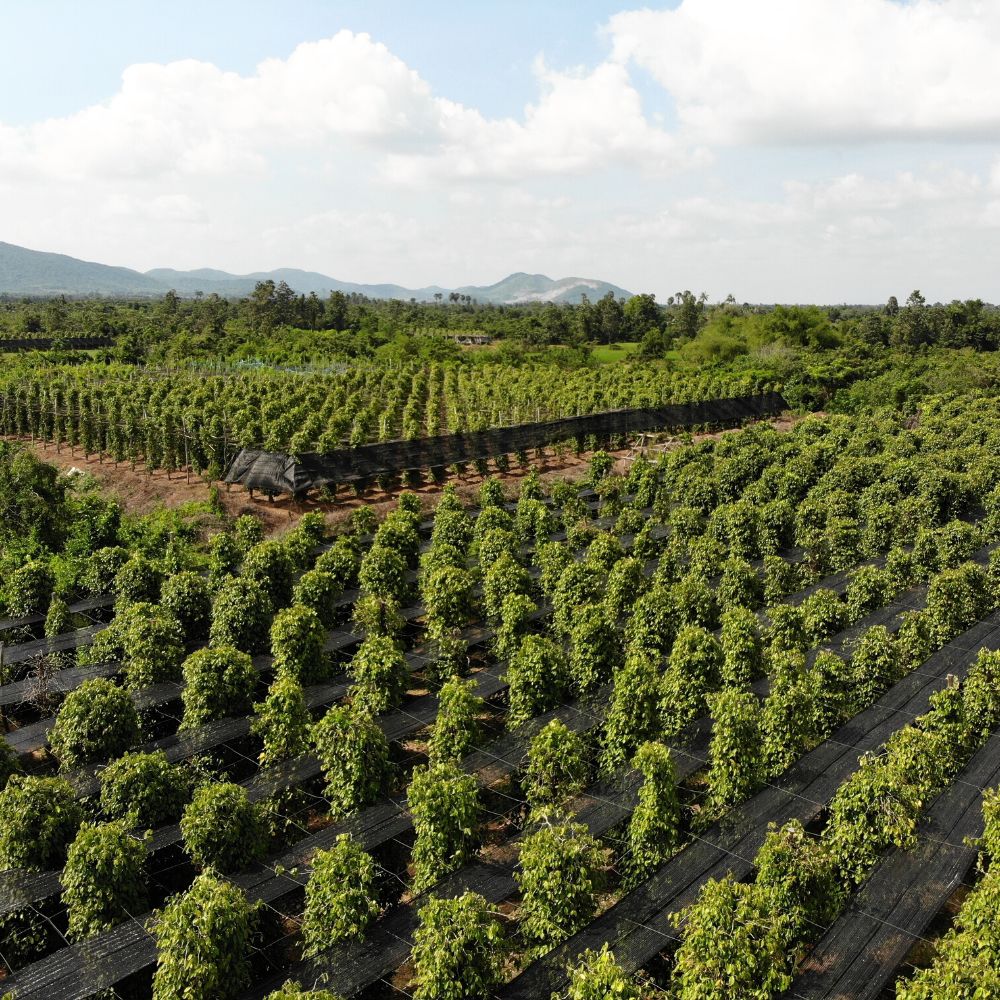 Kampot pepper and its most difficult moments

Pepper is definitely considered Cambodia's national treasure. But this Asian country nearly lost its treasure. The rule of the Khmer Rouge, an extreme nationalist organisation that committed a true national genocide in the country between 1975 and 1979, not only claimed many lives, but also a part of the country's culture, along with its pepper-growing tradition. Why did the green peppercorns bother the Khmer Rouge so much?

Agriculture yes, bourgeoisie no

In order to further understand the motive behind the destruction of the pepper plantations, it is necessary to explain why the Khmer Rouge unleashed brutal terror on the country in the first place. The idea of Pol Pot and his party was to establish so-called agrarian utopian socialism in the country, i.e. to set up mechanisms of state functioning based solely on agriculture and a system of redistribution that would make the country completely self-sufficient.

The problem, however, was that there were too many people living in Cambodia at the time for such a regime to be established. Therefore, the targeted liquidation of those who had nothing to offer the newly created system began. These were mainly the upper classes, the educated, be they teachers, doctors, lawyers, businessmen and other professionals. Somewhat surprisingly, the bourgeois elements also included pepper growers, who were forced to liquidate their pepper plantations, or at worst abandon their farms.

Decades of reviving traditions

The Khmer Rouge terror lasted less than five years, yet they carried it out with such effectiveness that the tradition of pepper cultivation almost disappeared. The situation was not helped by the fact that the southern regions of Kampot and Kep became a refuge for the remaining Khmer Rouge who hid in the local mountains after the regime was overthrown. These areas were historically among the highest pepper producing areas and the presence of the Khmer Rouge continued to make pepper cultivation impossible.

The situation changed after the turn of the millennium, when the tradition of pepper cultivation was re-established and in less than 20 years pepper became the dominant agricultural commodity once again. Kampot pepper is thus once again helping to cast off the bitter aftertaste of the past, not only culturally but above all economically.