Sustainable packaging: Upcycle our bags and tubes!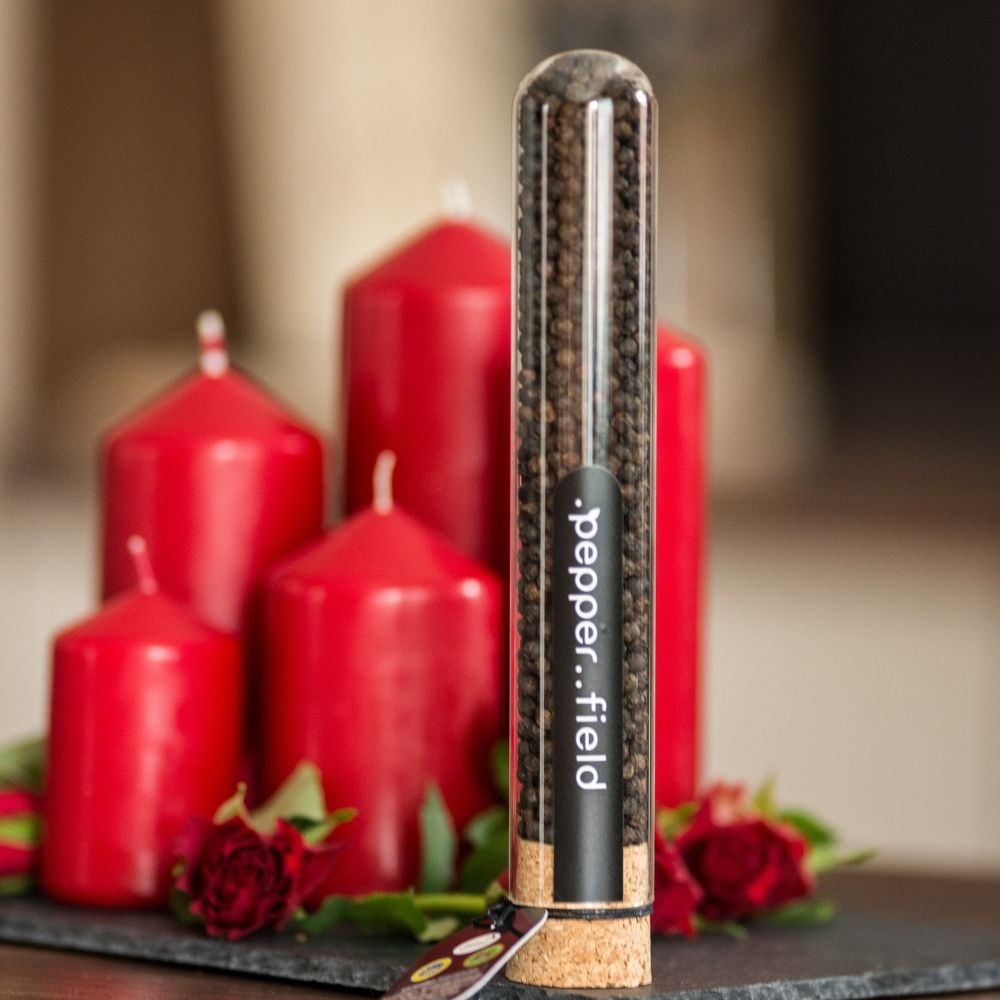 Beautiful packaging, but what to do with it? There are three options. The first one, which we're not too keen on, is to throw the packaging in the regular trash. We'd be happier if you chose the second option and sorted the packaging, giving it a chance to be recycled. And then there's the third option, which is the best for us and the planet, which is to reuse the packaging.
Bags
Our doypack bags, which we pack our pepper in, are a great example of how we can upcycle our packaging. They are resealable with a high quality zipper, which means you can fill them with all sorts of things to keep them fresh. This goes for all sorts of dried herbs you've grown in your own garden, or anything you'd like to keep fresh in the kitchen for a long time. In addition to the zipper, our bags have a triple-layer barrier to protect any treasure found in the kitchen!
However, the resealable bag is also handy for travel. You can prepare a spice blend with Kampot pepper in it, and then use it during picnics, camping or outdoor barbecues without having to take our grinders with you. It can also be filled with freshly ground coffee on the go, or you can make a little snack for the kids. The container can also be used for freezing a wide variety of ingredients.
Glass tubes
In addition to the bags, we pack pepper in our iconic glass tubes made from quality Czech glass, which are not only made to measure, but also by hand. Combined with a precision custom-made cork thread, this keeps the peppercorns in perfect condition and brings out their uniqueness without oxidising the pepper over months or even years. 
Ideally, these tubes are designed for constant refilling with pepper from bags, but they can also be used for a variety of other purposes.
Thanks to their transparency, they can be filled with whatever pleases your eye in the kitchen. How about using the tubes for pastry decorations? Vanilla pods, for example, look great in them. This is an unique way to serve someone a drink or a summer cocktail, or you can give the tubes to your children to use for their various experiments. Remember, however, that this is glass and therefore children should only play with this container with parental supervision.
And how do you upcycle our packaging? Send us a photo or inspiration and we'll reward you for fighting for a better planet! ☺