The perfect grinder that will become a design centrepiece in your kitchen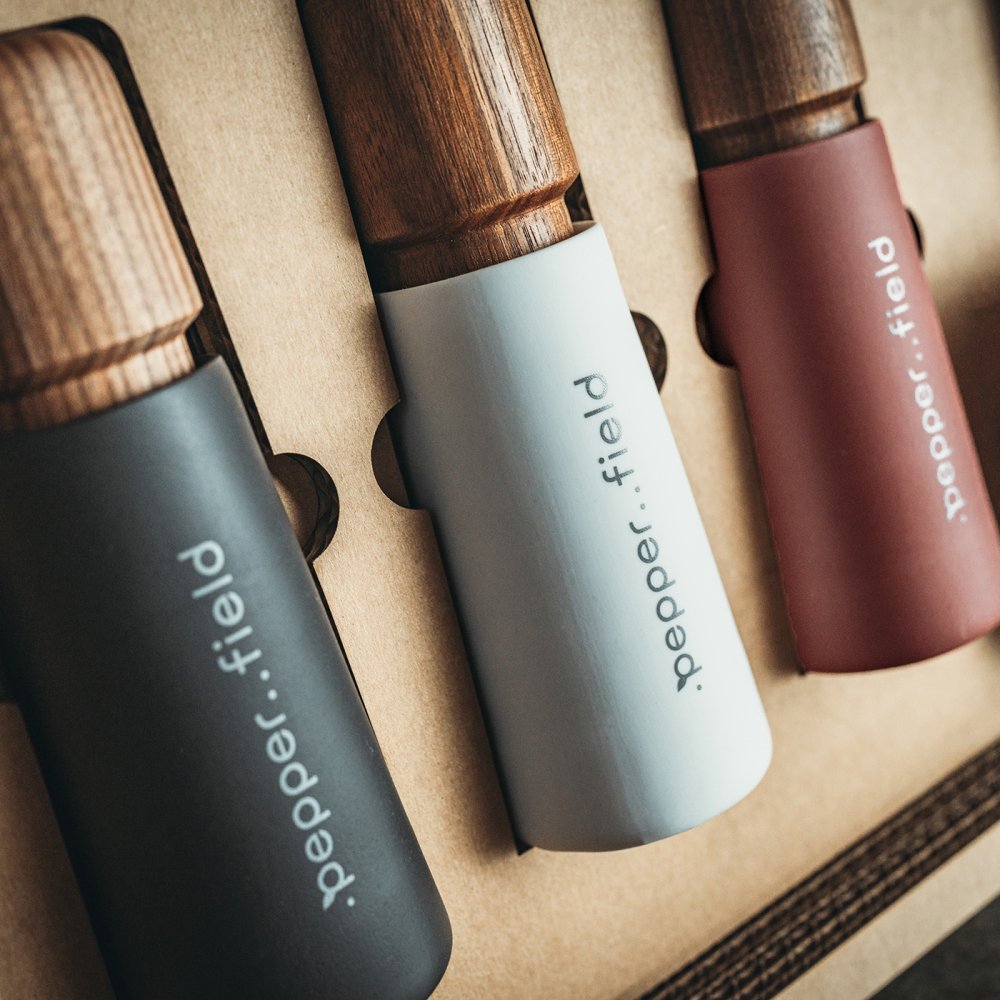 Whether you buy your pepper in traditional shops or you like to pay extra for the quality and authentic taste of the best pepper in the world, it's always good to have a grinder on hand to bring out all the flavours and aromas hidden in the peppercorn. A quality grinder that not only grinds the beans flawlessly, but is also a pleasure to look at, is the best way to achieve this. We have curated a range of grinders that will become a design highlight on any kitchen counter or island.
We'll bet our boots you have several decorative items in your living room that make your home more cozy. And we'll also bet that your living room includes your kitchen, or you don't have far to go from it. Although it may not seem like it, even the kitchen can be made cosier with the right accessories and transformed into a modern sanctuary of gastronomy.
These details include spice grinders. That's why we've conceived ours in a truly imaginative, Scandinavian style, so that they fit perfectly into any home. The grinders combine the flawless CrushGrind grinding mechanism with unique colourful designs that have been created especially for us.
The body of the grinder is made of durable ceramic available in grey, white or burgundy, or can be made of solid light oak, black ash or brown walnut. The head of each grinder is wooden, creating a striking contrast of materials that won't slip out of your hand.
The grinding mechanism itself has 14 degrees of coarseness and is guaranteed for 25 years. The grinder can become a family heirloom, passed down between generations of cooks, passing on the spirit of familiar recipes that your loved ones have cooked for you.