The secret of pepper oil production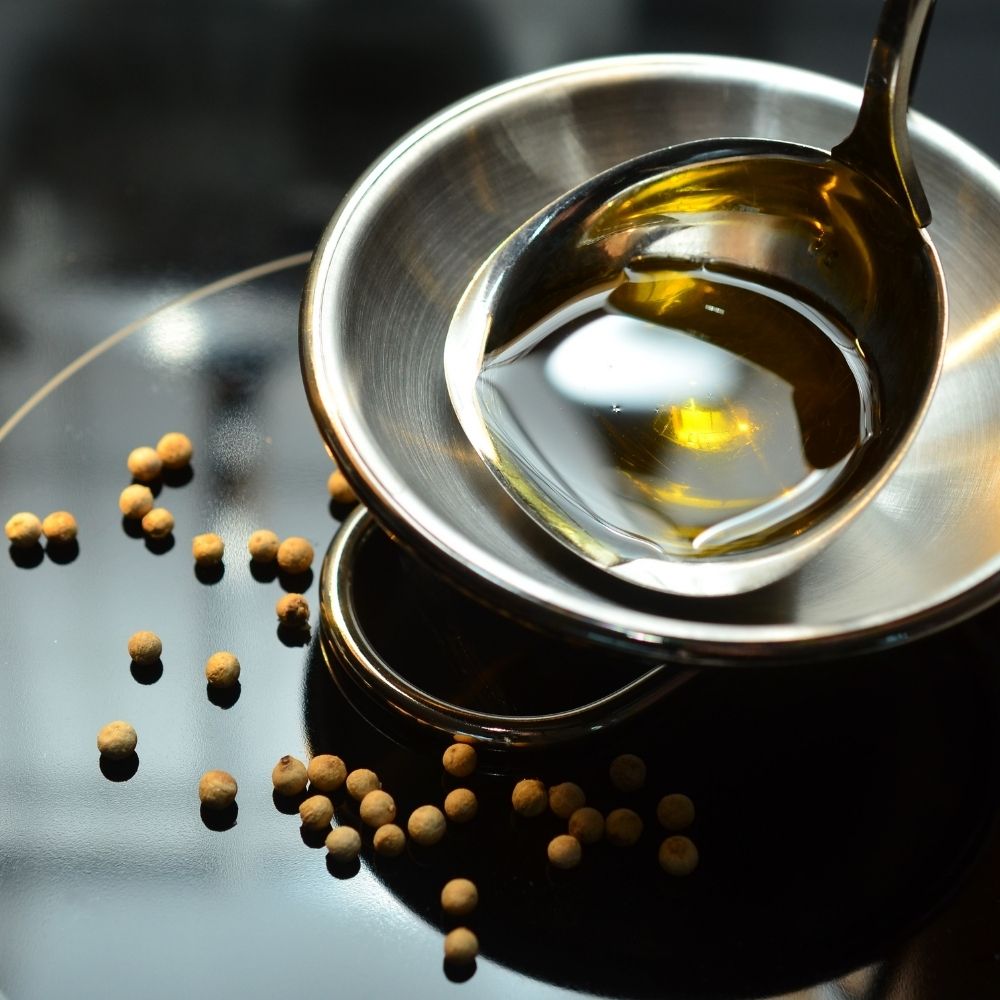 In one of our recent posts, we uncovered the mysterious Kampot pepper oil and looked at its health effects. In this latest news article we will continue delving into the benefits of pepper oil, but now let's look at it from the point of view of production.
Black pepper oil can be obtained either directly from crushed peppercorns or it can be extracted from pepper vines on which peppercorns grow. In both cases, the key to obtaining the essential oil is the distillation process.
Specifically, it is a steam distillation that is filtered under high pressure through organic material, in this case, parts of pepper plants or peppercorns. The oil is then isolated from the water and bottled.
The yield is between 1 and 4% of the total biomass volume. Which is also the reason why it is a relatively expensive product. The good news is that due to the high concentration of substances in pepper, only a few drops are enough for most uses.
For some, however, this oil may be too strong. In this case, it can be combined with other oils. It combines quite well with citrus oils and oil from petals. Some of the most suitable pairings include orange, grapefruit, lemon, bergamot, or lavender. Thanks to its pungency, however, you can try to combine it with essential oils of eucalyptus or tea tree.
Try to make a mixture of 20 ml of sunflower or marigold oil, 10 ml of St. John's wort oil, 1 drop of black pepper essential oil and a few drops of ginger and lemon essential oil. This will give you a perfectly fragrant concoction, which you can use for muscle stiffness and a whole range of other problems that you can read about in other of our articles.