What makes our gifts so much different from others?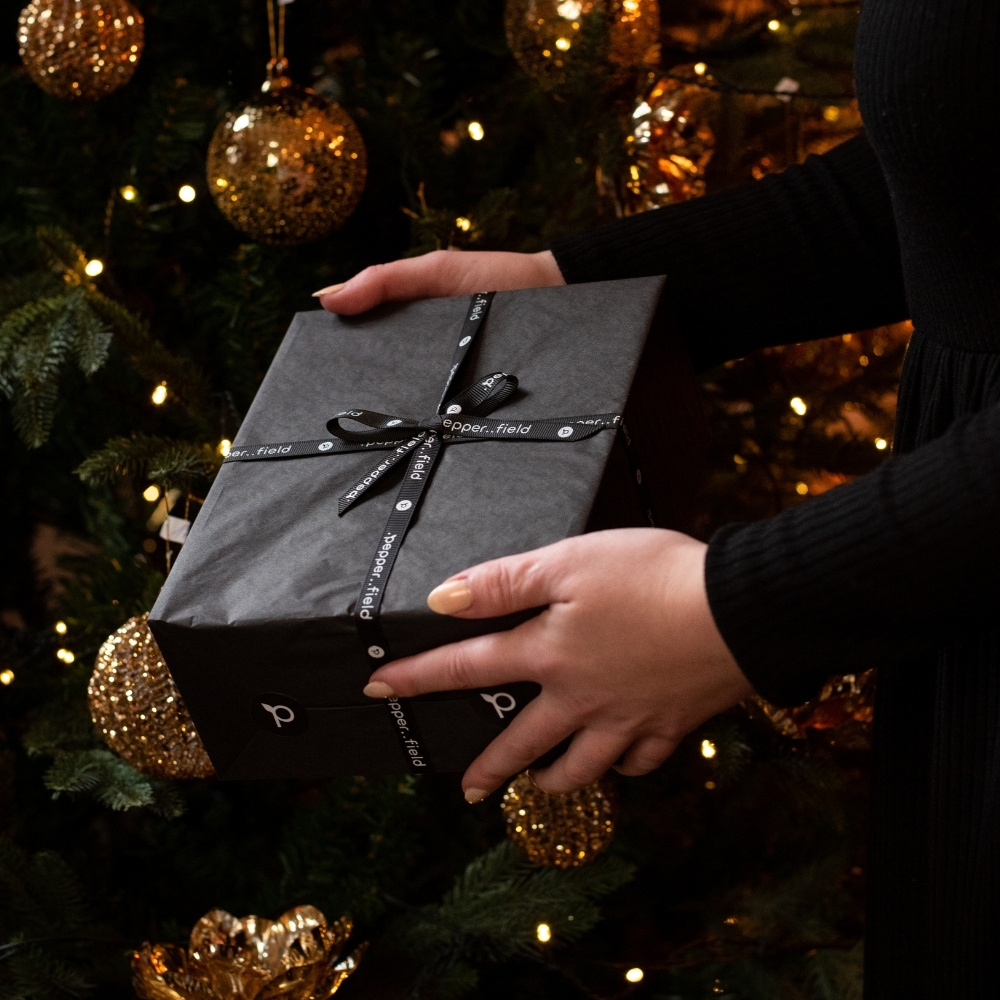 We believe that when something is done properly and with love, you can always tell. You appreciate the quality and practicality of our gift sets year after year, letting us know that doing something honestly really makes a difference. Let's remind ourselves what makes our gift really personal and who all is behind the fact that a quality and original product reaches you.
Local and handmade glass and wooden pieces
From the very beginning, you can be sure that everything has undergone the human touch, which has marked the product in a way that no machine can. Because we work with masters in their field, our work is meticulously executed down to the smallest detail. The glass tubes we produce in our small, local glass factory go through multiple quality checks before the glassmakers hand stamp them with the double black signature .pepper..field and begin the final step of filling them with our Kampot pepper in a sheltered workshop. 
You can be sure that even each wooden box in which you receive our pepper treasures, is hand put together by skilled hands. 
The design pieces that care about the environment
We've been happily showing you for a few years now that even designer items can be useful or even sustainable. Now we've come up with another new product in the form of saved cardboard in Europe, proving that not all recyclable material has to end up in the recycling bin. In addition, all cardboard products are FSC (Forest Stewardship Council) certified, which simply guarantees that the products support the most environmentally friendly forest management. 
Our beautiful luxury bag that your gift will arrive in is also hand assembled in Europe. It is made from paper sourced in an environmentally-friendly and economically viable way (it also meets FSC certification). Its luxurious black satin ribbon is a joy to untie because it always hides something beautiful inside!
All our products are cared for like a baby
All handcrafted, sustainable materials are lovingly cared for at .pepper..field. The shipping boxes are made from recycled cardboard and put together by a sheltered workshop. The final icing on the cake, to ensure that your gift arrives beautifully wrapped, is then always the responsibility of our team. They line the wooden boxes with fine, black tissue paper and wrap all our products in it for added cushion and protection. The solid wood grinders are specially packed with the greatest care by our pre-packing team, so that we can guarantee that the package will reach you 100% safe!
Then we add our brochure to help you discover the whole world of .pepper..field with us, instructions for your new mills that you can lovingly care for, and write a message just for you. What will it say? It's a surprise. ☺ 
Collaboration that makes sense
Our other pepper products are developed in collaboration with local, smaller companies who, like us, conduct their work with love. So you can taste chocolate with our Kampot pepper, .pepper..gin, nut butters with Kampot pepper or dried meat Biltong with Kampot pepper! We are open to all good ideas and it makes us happy to invent more pepper products that you will love!
And let's not forget the most important thing. Our Kampot pepper, which is the point of it all. Hand-picked by the farmers in Cambodia that we care for. The love with which they care for each peppercorn is further evident in the entire design of our .pepper..field brand, which tells the whole story. The point of traditions is to continue them. And although it takes effort and time, it is our pleasure to pass on all that is behind it, to you, in our gifts.